Almost every week brings with it a new litter of pigs.  These are just a few of the litters that we have had this fall but are a good representation of the quality of pigs we have at Kewanee Farms.  Check our the Berkshire/Duroc F1 pigs, our first try crossing these two breeds.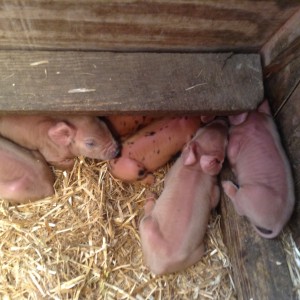 Two different color patterns within the same litter.  The speckled pigs are pretty cool looking!
---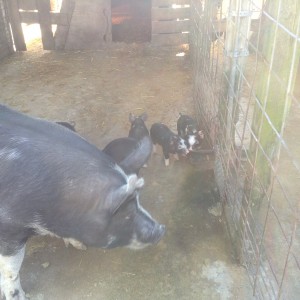 These Berkshire pigs are very fast-growing!
---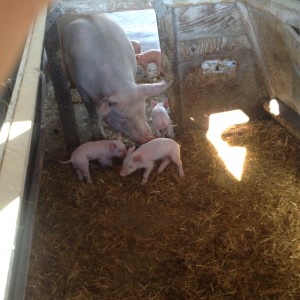 Yorkshire sow with her litter.
---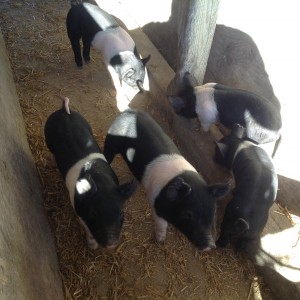 Impressive, wide pigs.  One among them is also a skilled escape artist; I have to keep getting her out of the Berkshire pen!