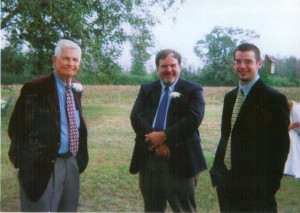 For over forty years Kewanee Farms has been a family farm dedicated to producing quality hogs in Middle Georgia.  Kewanee offers four different breeds for breeding or market and all are registered through the National Swine Registry and American Berkshire Association.  At any given time one can find a wide variety of productive purebred boars and gilts.  We also sell F1 gilts, bbq and feeder pigs.  Above everything else, Kewanee Farms is dedicated to providing its customers with boars and gilts that can breed and function under all conditions.  All boars have enough length of leg to breed sows naturally and sows have enough frame size to be productive and have and raise pigs.  Kewanee Farms does not produce small-framed hogs.
Health Status:
Validated Brucellosis free herd (#211)
Qualified Pseudorabies free herd (#211)
PQA certified – USDA premises ID number
We test regularly for herd PRRS with no positives and vaccinate using Farrowsure and LitterGuard.  We have used no sulfa drugs in over 30 years.
We have export experience.
High herd health status.